LEGACYFX

PAMM ACCOUNT
LegacyFX presents an innovativeand full-featured PAMM service
Benefiting from the cooperation between Account Managers and Investors, PAMM Account is an effective and novel tool, designed for an effective and transparent trading experience.
Become a

PAMM Account


Manager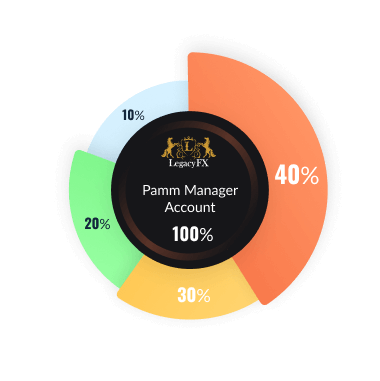 Trade on behalf of the investors in your account and receive an additional percentage of funds from every investor account while protecting your trading strategy from being copied.
Benefits for Managers:
PAMM account allows traders to manage multiple accounts from a single account without creating an investment fund.
Managers enjoy large volumes at the prices. PAMM account provides tighter control to maximize returns.
Managers choose their trading conditions, commissions, spread mark-ups, performance fees, margin calls, and other parameters easily.
PAMM account provides a flexible commission system for managers based on results, to help in the choice of strategy.
To join, email [email protected] or ask your account manager!
Become a

PAMM Account


Investor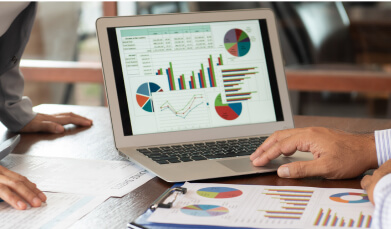 Leave the trading to the traders - If you are a newbie or a beginner trader, join as an Investor to the PAMM account of your choice and Have your funds managed by experienced traders. You will receive a percentage profit of all successful trades.
Benefits for Investors:
Opportunity to earn income without being an expert on forex and CFD trading.
Choose and join one or several accounts, maintained by reliable and professional Managers.
If no statements are made, no fees are subtracted.
No one can withdraw funds other than the investor himself.
To join, email [email protected] or ask your account manager!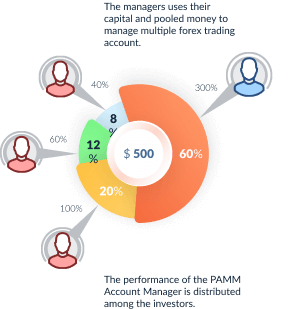 PAMM stands for Percentage Allocation Management Module. These types of accounts are comprised of numerous deposits from multiple Investors and are controlled and traded by a specific Money Manager. The managers of such accounts are generally professional traders, experienced in maximizing profits of their accounts and for their investors. Each individual investor may allocate their personal funds to one or more accounts and managers. Overall, these accounts feature a management module that distributes the sizes and results of trades according to an allocation percentage amongst the various investors that contributed to the overall capital of the account.
For example, suppose the manager makes a 100-lot trade on the EURUSD. This trade is then divided amongst the individual investors based on each investor's contributing percentage in relation to the manager's account. This means that if the size of an individual investor's contribution is equal to 1% of the manager account's equity, the size of the trade will be one lot (1% of 100 lots). Any profits, losses, and fees are distributed according to this percentage as well.
To ensure the security of Investors' funds, their deposits remain in their personal trading accounts. The Money Manager does not have access to these accounts and, therefore, cannot make any withdrawals. The individual investors are the only ones who can make deposits & withdrawals to/from these managed accounts. However, the performance fees earned by managers are automatically withdrawn from investor accounts, according to the terms of the contract.
The
best solution


for investors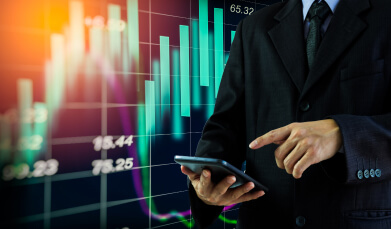 LegacyFX's PAMM Accounts allow experienced traders or IBs, to manage funds of several clients (Investors) through a single trading account.
Our managing traders (Money Managers) may even control multiple forex trading accounts using pooled money contributed by numerous investors, for the purpose of generating profits. The resulting performance is then distributed accordingly amongst the investors.
Overall, our system empowers Money Managers with full control over their accounts in relation to fees, commission structures, etc. It allows individual investors to choose and fund Money Managers based on documented statistics while maintaining the flexibility to connect and add funds to their personal accounts.
Who
can become


an Account Manager?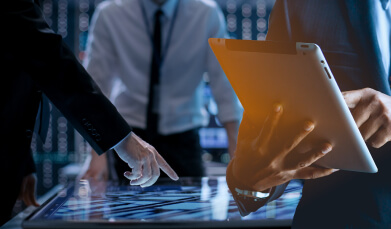 Are you an experienced trader with a private or social-media following clients, investors, supporters? Do you wish to scale up your trading business and create more profitable strategies? If yes, open one of our PAMM Accounts as a Money Manager. As a Money Manager, you get specialized credentials to access our PAMM Money Manager portal, required to supervise your investors' entries and exits, set commission and fee structures, see overall summaries of your managed accounts, and more. You will also obtain account credentials to the established Meta Trader 5 platform where your investors' funds are pooled and where trading activity is carried out. Overall our system enables complete customization of currencies, fee structures, investment limitations, allocation, and more.