SHARE CFDS TRADING WITH
LEGACYFX
Beginner's Guide to Share CFDs Trading
Prospective traders can't run out of trading options due to the avalanche of investment opportunities in the trading market. In addition to trading Forex and cryptocurrency, you can invest in shares by trading share CFDs.
What are CFDs?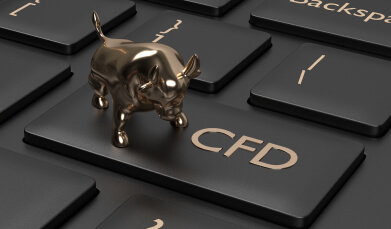 A contract for Difference is an investment opportunity that allows you to speculate on the financial market and make a profit. The definition of CFDs states that "a contract for difference allows you to speculate on the future market movements of the underlying asset without actually owning or taking physical delivery of the underlying asset." Unlike regular trading, you don't actually buy and sell the share but speculate on their values. If your predictions are accurate, you make a profit. This is regardless of the market situation.
For instance, if you speculate that a company's shares will appreciate from $2.5 to $3.0 per unit, you will make a profit of $.05 per share if your predictions come true.
The same applies to a crashing market. You can predict an asset's depreciation and make some money if the asset actually loses its value. Hence, whether the market appreciates or depreciates, trading contract for difference enables you to always be the winner.
As you can see, you don't need to own the asset. Yours is to predict its value and stand a good chance to earn from your predictions.
Share CFDs Trading Steps
If the allure of Contract for Differences attracts you, you can start predicting companies' shares and have a shot at making a profit. The following step-by-step guide will show you how to start and create a passive source of income: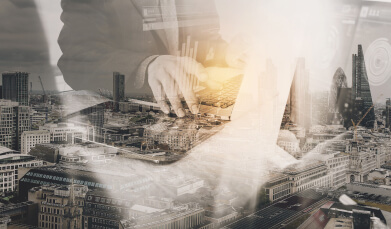 1. Learn How Share CFDs Work
The first step every potential share CFDs trader should take is learning how it works. Don't jump blindly into trading share CFDs without doing a background check on it. Learn the ropes and trading tips before you commit your money to trading shares. The increased knowledge will boost your chances of trading like a pro, a prerequisite for becoming a successful trader.
2. Create a Trading Account and Fund It
You can't trade share CFDs without being a registered member of a trading platform. Once you have learned the ropes and are willing to trade shares through price speculation, create a trading account on a trading platform of your choice. Fund the account with a trading capital to enable you to invest in any share with the potential to give you some profit.
You can fund your account through any of the supported payment solutions. The available options depend on the trading platform of your choice.
3. Build a Practical Trading Plan
Trading share CFDs, like every other business, requires an adequate plan. Build a practical trading plan that includes the shares you want to speculate on. Your plan should also indicate whether you wish to go long or short. When going long, you speculate that a share will appreciate, while going short involves predicting a fall in the asset's value.
A good trading plan will help you to make the best decisions when you are under pressure. This is because such a plan would have taken several factors, such as your desired profit, ideal trade, risk management strategies, acceptable loss, and other factors that will support your dreams into consideration. By sticking to them, you are in a better position to overcome common trading challenges.
4. Find the Right Trading Opportunity
Opportunities abound in the financial market, especially if you are contemplating trading share CFDs. However, not all trading opportunities can be favorable. Hence, you must go through the available opportunities and find ones that suit you. This enables you to make the right predictions that will allow you to trade with ease and get your predictions right.
You should note that your ability to make the right choice is dependent on your knowledge of the industry, among other important factors. Hence, don't make decisions on the spur of the moment, but you can do that after you have improved your knowledge of the market and done your due diligence on the shares you are interested in.
5. Choose a Credible CFD Trading Platform
If you conduct an online search for a share CFD trading platform, you will be amazed at the number of trading platforms that claim to offer investors the right opportunity to trade shares through predictions.
Note, however, that not all these trading platforms can meet your trading requirements. After conducting comprehensive research on the financial market, you will understand what you need to succeed in the market. Thus, when shopping for a trading platform, pay attention to trading sites that offer the right support and an environment that offers you a trading avenue and offers you everything you need to make a success of your time and resources.
Choose a trading platform that meets your trading requirements and provides the right training tools and support, such as interactive charts, personalized alerts, and risk management tools.
6. Open Your First Position
After deciding what to trade, you can either go long or short. Once you have decided that, go ahead and make your predictions.
Amidst the flood of trading platforms, an outstanding trading site with irresistible features is LegacyFX.
LegacyFX brokerage company promises to be created for "traders who value transparency." Among other things, it offers the following as a part of its efforts to support its traders:
Competitive trading conditions.
Free trading tools.
Financial market analysis through charts and technical indicators.
If trading share CFDs is a part of your investment plans, LegacyFX may be the best place for you to start.